SOLO HAY QUE VER LO QUE NO SE VE.
Mi inicio en la fotografía empieza con la fotografía analógica, como autodidacta, empiezo en al año 1987, año en que aprendo la técnica en todas sus facetas . Unos de mis  autores favoritos es Ansel Adams , Cartier Bresson y Robert Capa .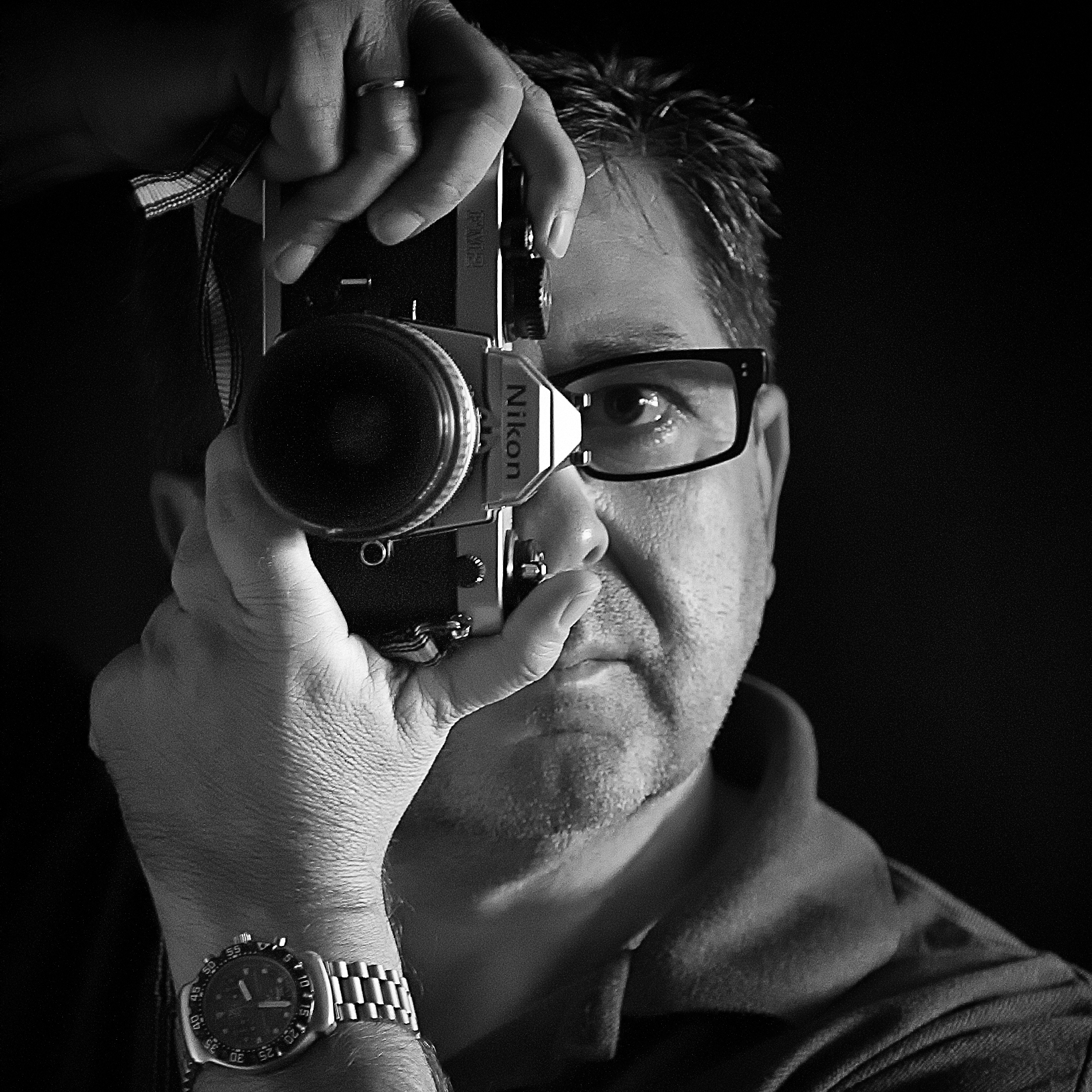 Cursos / Courses
Imparto distintos talleres fotográficos de técnica de cámara como de laboratorio positivado de alta calidad y revelado.
San Ramón Bonhivern Xativa , Centro Enseñanza Profesores Xativa, Centro Enseñanza Profesores Ayora,
Escuela Adultos Xativa, Universidad Católica Valencia y Taller Fotográfico Vallada.
Publicaciones / Publications
Libro Feria 1988,1989,1990 y 1991
Catalogo Ull d´artista
Catalogo Homenaje Pintor Joaquín Tudela y Xativa l´espai dels Borja.
«When words become unclear, I shall focus with photographs. When images become inadequate, I shall be content with silence.»
«There is only you and your camera. The limitations in your photography are in yourself, for what we see is what we are.»
«Black and white are the colors of photography. They symbolize the alternatives of hope and despair to which mankind is subjected.»
Algunos Premios Fotografía / Some Awards Photography
Tercer premio nacional xativa XXXV
Primer premio IX Canals
Primer premio nacional Víctor Monzón
Premio de honor José Piñón Guinot
Primer premio XIII Concurso Estatal Almusafes
Premio De Honor colección XXVIII Canals
Primer Premio Salón Nacional Alcira
Premio Nacional Fotografía Tavernes de Valldigna
Premio Nacional Fotografía Carcagente
Obra seleccionada Bélgica , Premio de Honor  Ciudad de Onda
Premio Nacional Publicidad Rodrigo Sancho
Premio nacional Ciudad Paterna
Premio Nacional Alcoi
Obra Finalista Trofeo Lagarto Jaén
Obra finalista Concurso Internacional Caminos de Hierro
Segundo Premio Nacional Gandia.
Exposiciones / Exhibitions
Exposición de paisajes en la Cafetería Bristol de Xàtiva ,
Exposición Conmemorativa del 700 Aniversario de la Carta
Pobla" ( Montesa, 1988, Casa de Cultura )
Moros i Cristians"  (Valencia 1988)
"Valencia Imagen 88 (Valencia , 1988 , Salón Dorado de la Llotja)
"Colectiva del Grup Imágenes" (Valencia)
Feria 1989 en Xativa (Casa de Cultura)
En 1990, participo en una exposición colectiva , "Un dia en Xàtiva"
En 1992 realizo las fotografías para el "Catalogo Conmemorativo del Homenaje al Pintor Joaquin Tudela
También realizo el catalogo "Xàtiva l´espai dels Borja" homenaje al papa Alejandro VI
Realizo una porta discográfica , La evolución de la luz Xativa y Exposicion Ull d´artista.